Ever heard of fennel and wondered what it might taste like? The white bulb is a crispy, slightly sweet vegetable that can be sautéed, stewed, grilled, or even eaten raw. The leaves can be used for salads or as a garnish, similar to dill. Fennel is a good source of antioxidants and vitamin C. An easy way to prepare it might be in a salad, or sliced and grilled with oil. However, I thought it would be more interesting to share a recipe for roasted roasted fennel with Parmesan cheese. This makes a great side dish with dinner!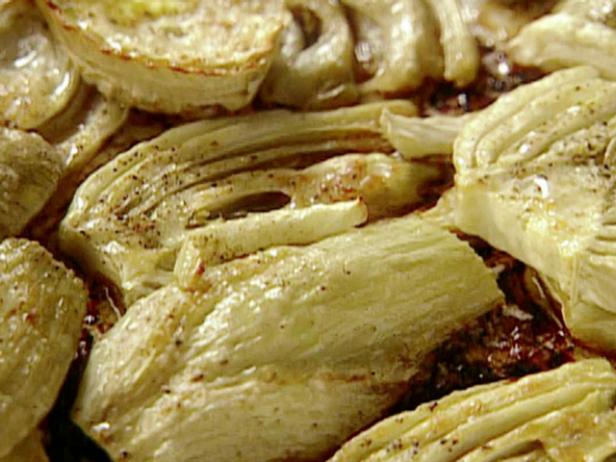 Prep time: 10 min, Cook time: 45 min, Serves: 4-6
Ingredients
4 tablespoons olive oil (or your favorite oil)
4 fennel bulbs, cut lengthwise into thick slices. Keep the fronds (leaf-like part) to the side
1/3 cup of freshly shredded Parmesan (or Mozzarella)
Salt and ground black pepper to taste
Preparation
Preheat oven to 375 degrees F. Lightly oil the bottom of a 13 by 9 by 2-in baking dish. Arrange the fennel in the dish and add salt, pepper, and Parmesan. Drizzle a little more oil over the fennel.
Cooking
Bake until the fennel is tender when poked with a fork and the edges are golden brown (about 45 minutes). Chop 2 teaspoons of fennel fronds and sprinkle over roasted fennel. Serve and enjoy!